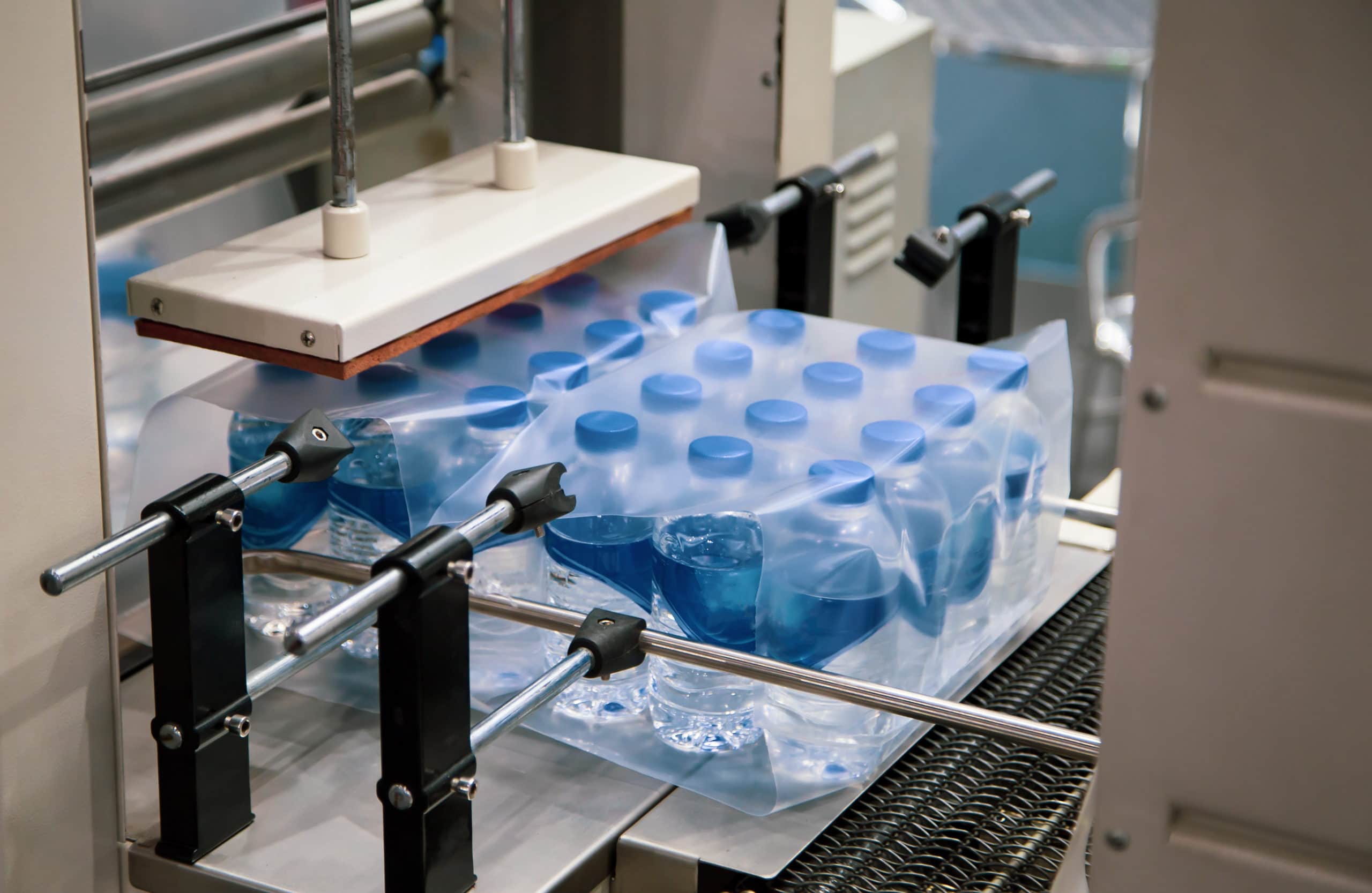 1. Heat-shrinkable films
The thermal shrinking film can be used in a wide range of industrial applications where packaging is carried out by thermal shrinkage. This method can be used to package a variety of food products, cushioned furniture, textiles, wood or other products requiring protection. It is also very often used for packaging everyday groceries or other products.
Depending on customer demand, our high-quality multilayer shrinking film can be produced in a variety of sizes, thicknesses, and types: strap, half-sleeve, or sleeve. Different thicknesses and shapes of film will allow a wide range of applications and products. The thinner film will allow packaging less fragile or smaller products, while the thicker film is ideal for packaging products requiring more protection. Thus, our shrinking thermo-packaging will surely meet all your expectations and needs.