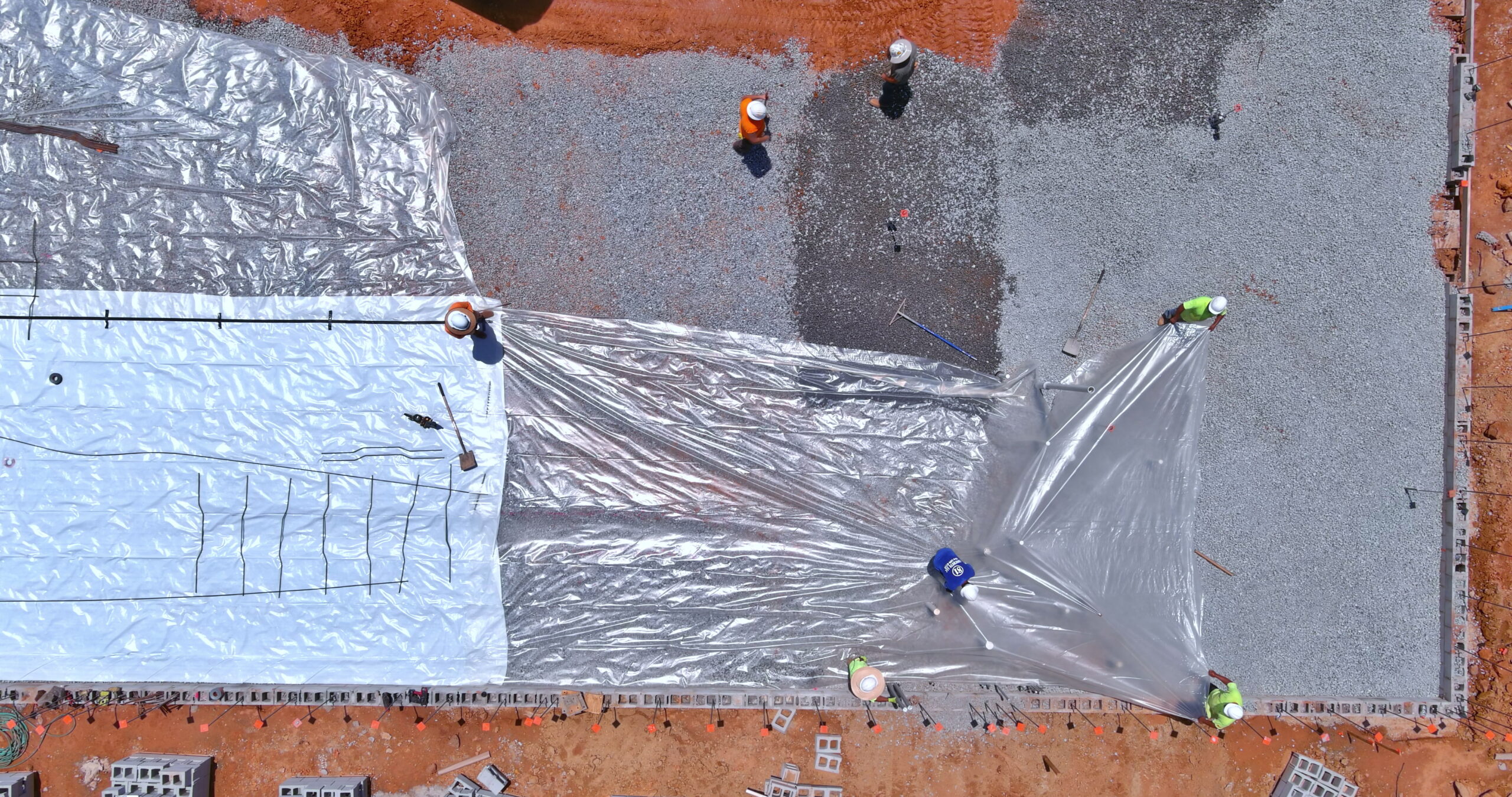 6. Packaging for the construction industry
Construction films are used in practically all stages of construction, from the laying of foundations to the construction of a quality roof. They are divided into waterproofing membrane, drainage membrane and protective film.
Waterproofing membranes prevent the penetration of moisture from the outside and act as a thermal isolator which is why they are often used for foundations, floors and roofs. Such films can be made from raw or recycled low-density polyethylene (LDPE).
Drainage membranes are used for waterproofing foundations, where they act as a moisture barrier and are used as moisture protection for underground elements with a ventilation function. The drainage membrane is made of high-density polyethylene (HDPE) and is characterised by its ease and speed of installation, its resistance to compression and tearing, and its resilience to chemical compounds present in the soil. It is also used for achieving optimal ventilation of the drainage area and for thermal isolation of foundations.
Films used for construction are suitable for building and renovation or repair work. They are used for covering, wrapping and protecting against dust, moisture and direct sunlight. Construction films can be produced for individual customer orders (strap, half-sleeve, sleeve) with a variety of attachments and perforations, so they are guaranteed to meet all of your needs.