We take into account the principles of sustainable production and consumption as part of our corporate philosophy. The principles of "reduce", "reuse", "recover" and "recycle" are applied by us to create a more sustainable, better environment and a more responsible society. It is through the application of these principles that we can make the most efficient use of natural resources, reducing pollution and ensuring their preservation for future generations.
There are several ways in which we can help the environment, one of which is to use flexible packaging, which uses less energy and natural resources than most other types of packaging. It is true that paper bags may appear to be more environmentally friendly than plastic bags, but this is not entirely true:
-The air pollution caused by paper bags is 70% greater than that caused by plastic bags.
-There is a 50-fold increase in pollution levels from paper bags compared to plastic bags.
-There is a 91% reduction in energy consumption when recycling 0.5 kg of plastic as compared to recycling 0.5 kg of paper.
-A paper bag requires more energy to produce than a plastic bag.
-It weighs 13.6 kilograms for 2000 plastic bags and 126 kilograms for 2000 paper bags. In this way, plastic bags need to be transported less often, which reduces the amount of fuel consumed and the amount of emissions produced.
-A paper bag occupies much more space in a landfill than a plastic bag.
-Plastics account for approximately 4% of global oil production, while packaging accounts for approximately 1.5% of oil and gas production.
Despite criticisms regarding the impact of plastic packaging on the environment, our company prioritizes the use of plastic packaging as it uses fewer natural resources.
Recycled design
Our packaging is designed to minimise environmental impact through recyclability, lightness and load optimisation, while still being fit for purpose.
Recycled content
We are continuously trying to add more and more post-industrial resins and recycled resins to our product range, as demand for raw material resources is decreasing.
Partnerships
Together with our clients, we help them create more sustainable portfolios through advice, conceptualisation and process implementation.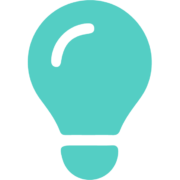 Innovations
Providing sustainable packaging solutions in partnership with local and international manufacturers who invest in research and development.